CONNECT IN THE COMMUNITY!
We want to get to know you! Tell us what you're planning to sew this month, chat with the Closet Core team, get support from fellow members and make new friends!
visit crew community
Closet Core Discount
Our Plus + Unlimited members get access to exclusive discounts for everything in the Closet Core Patterns shop! When you are logged in to your account, the discount is automatic and will be applied to your order during checkout - please make sure you are logged in to activate it!
This Month's Pattern
The Rose Blouse + Dress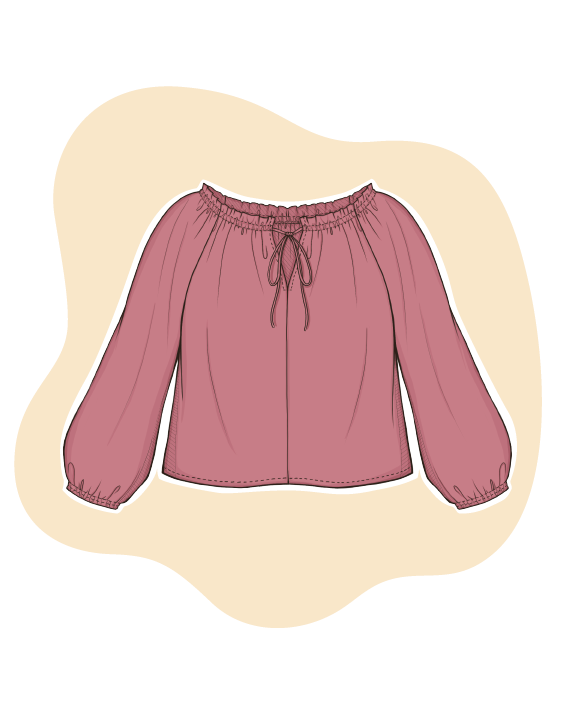 Channel your inner boheme with Rose, a romantic peasant-stye blouse and dress. The perfect canvas for soft and fluid fabrics like silk and viscose, it features a lovely gathered neckline and a full, gathered raglan sleeve. Best of all no actual gathering stitches are needed, as the openings are shaped simply with elastic, or the option of a gathered tie along the neckline.
DOWNLOAD PATTERN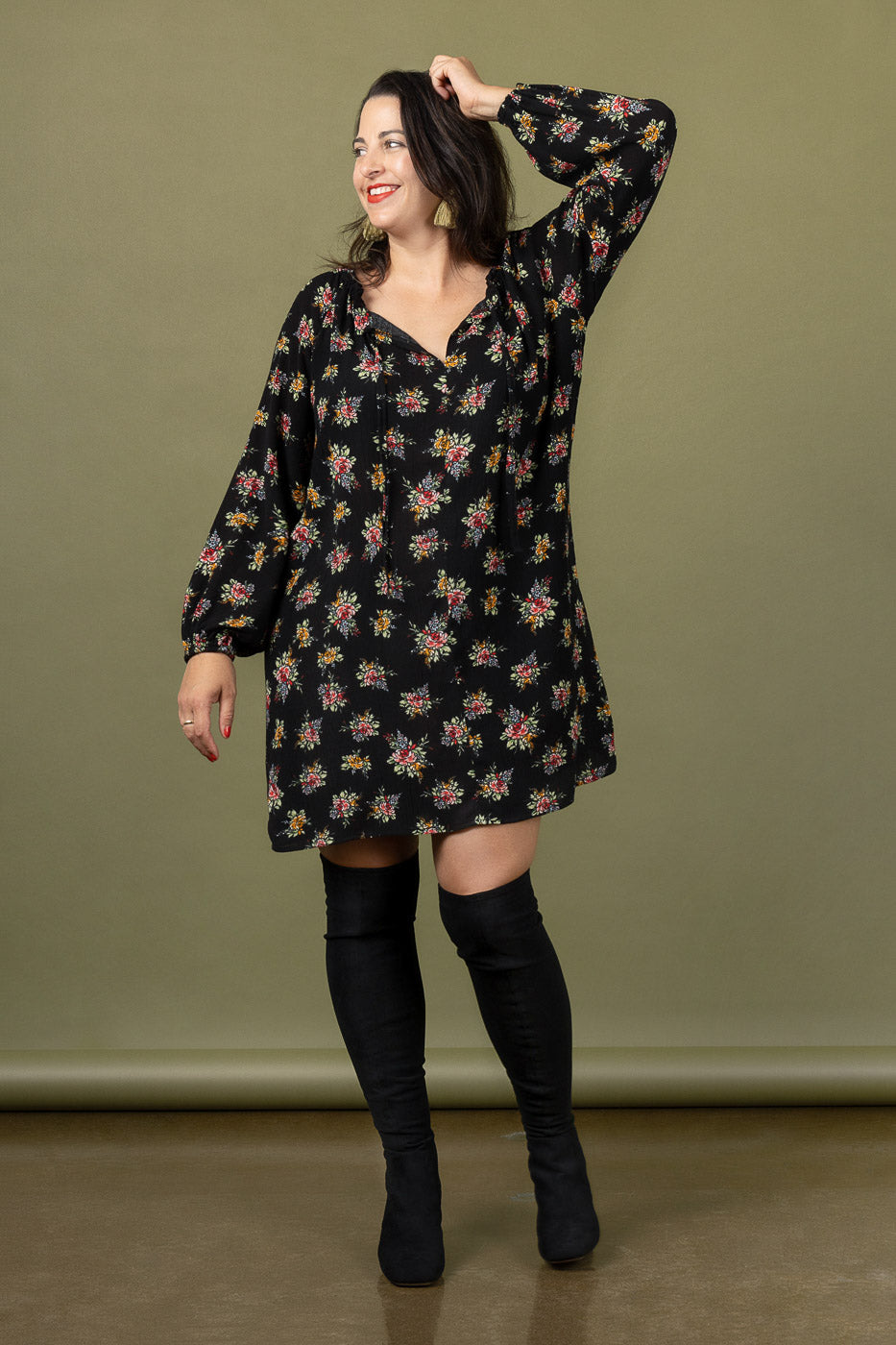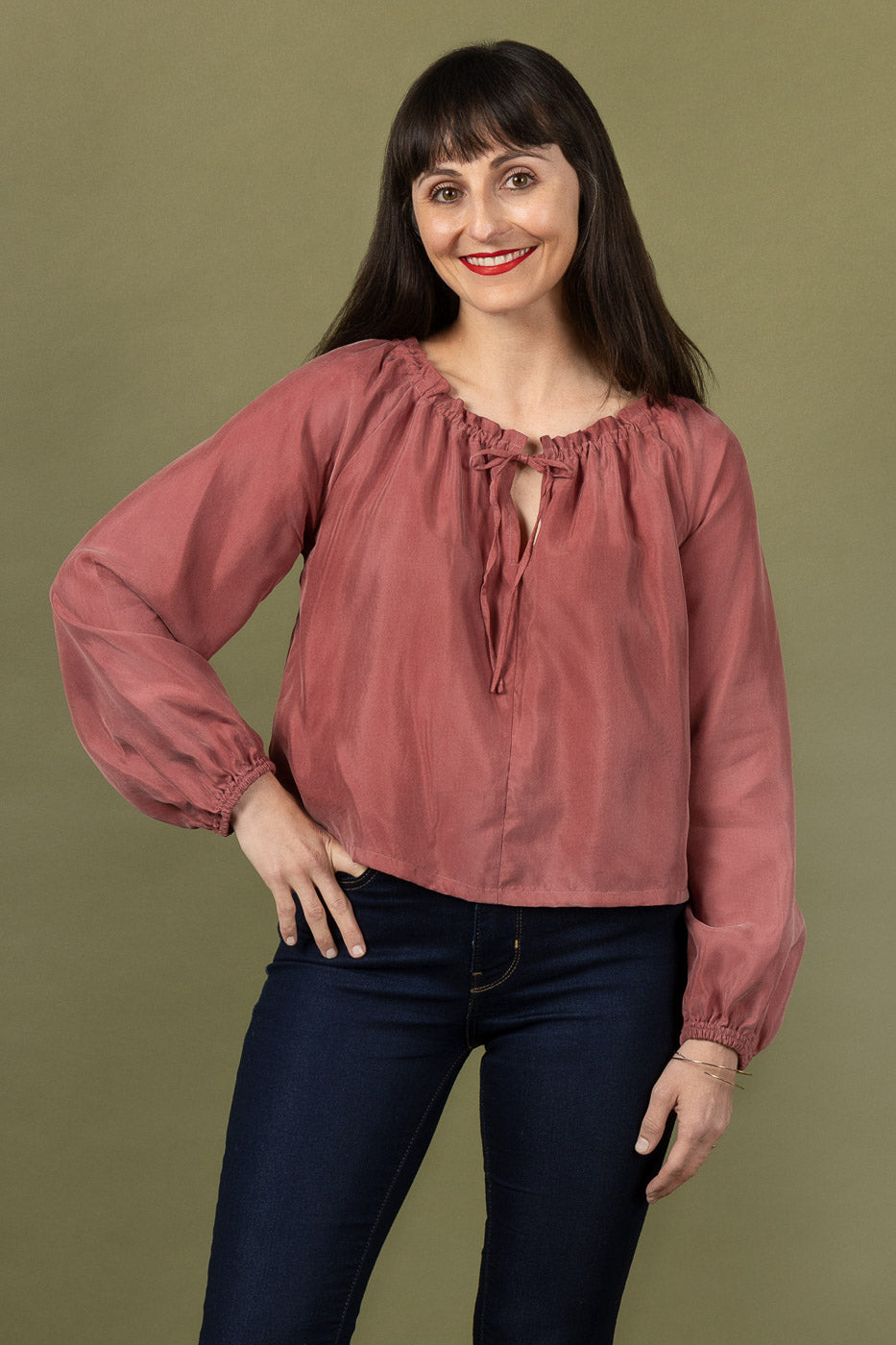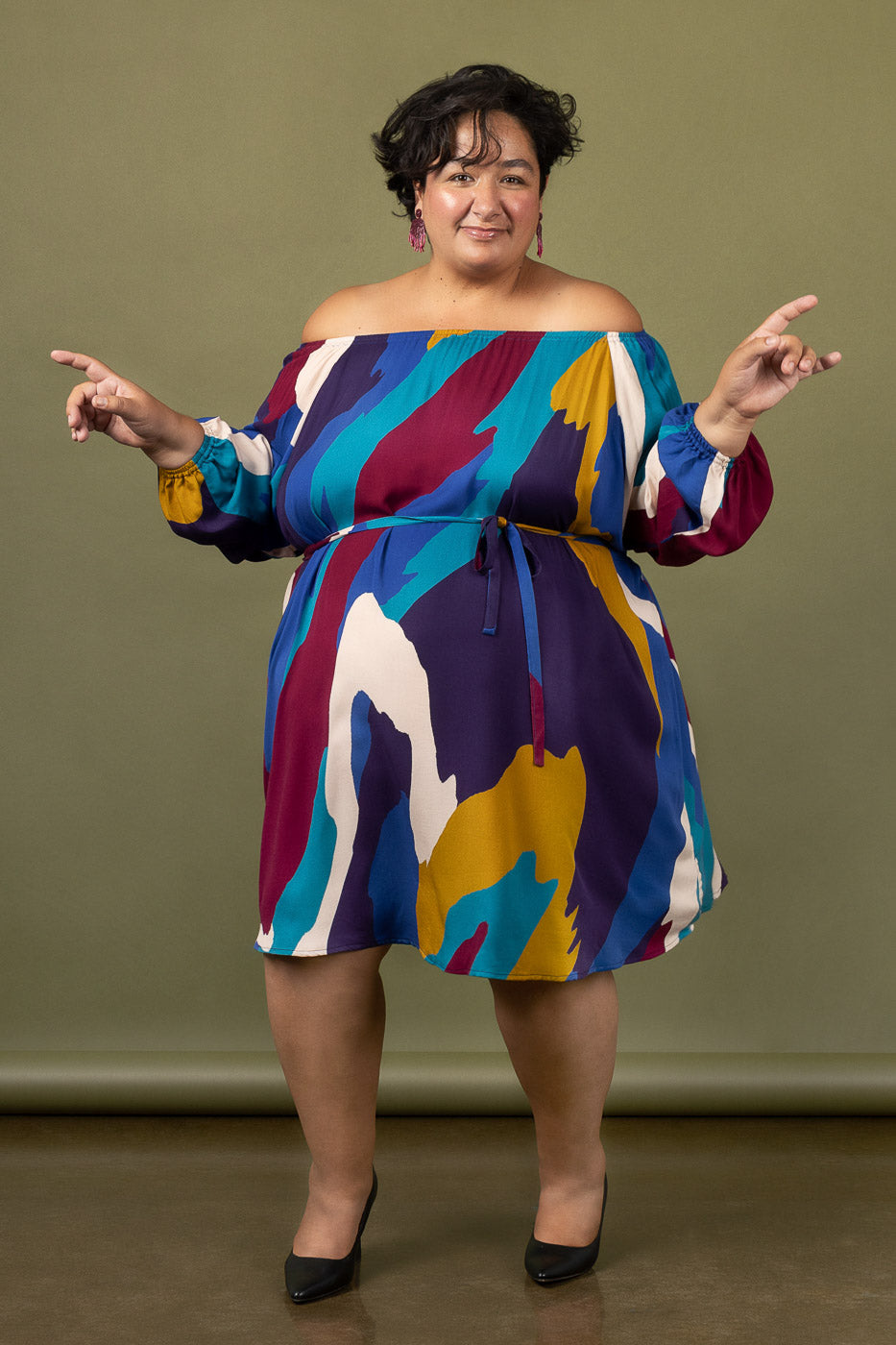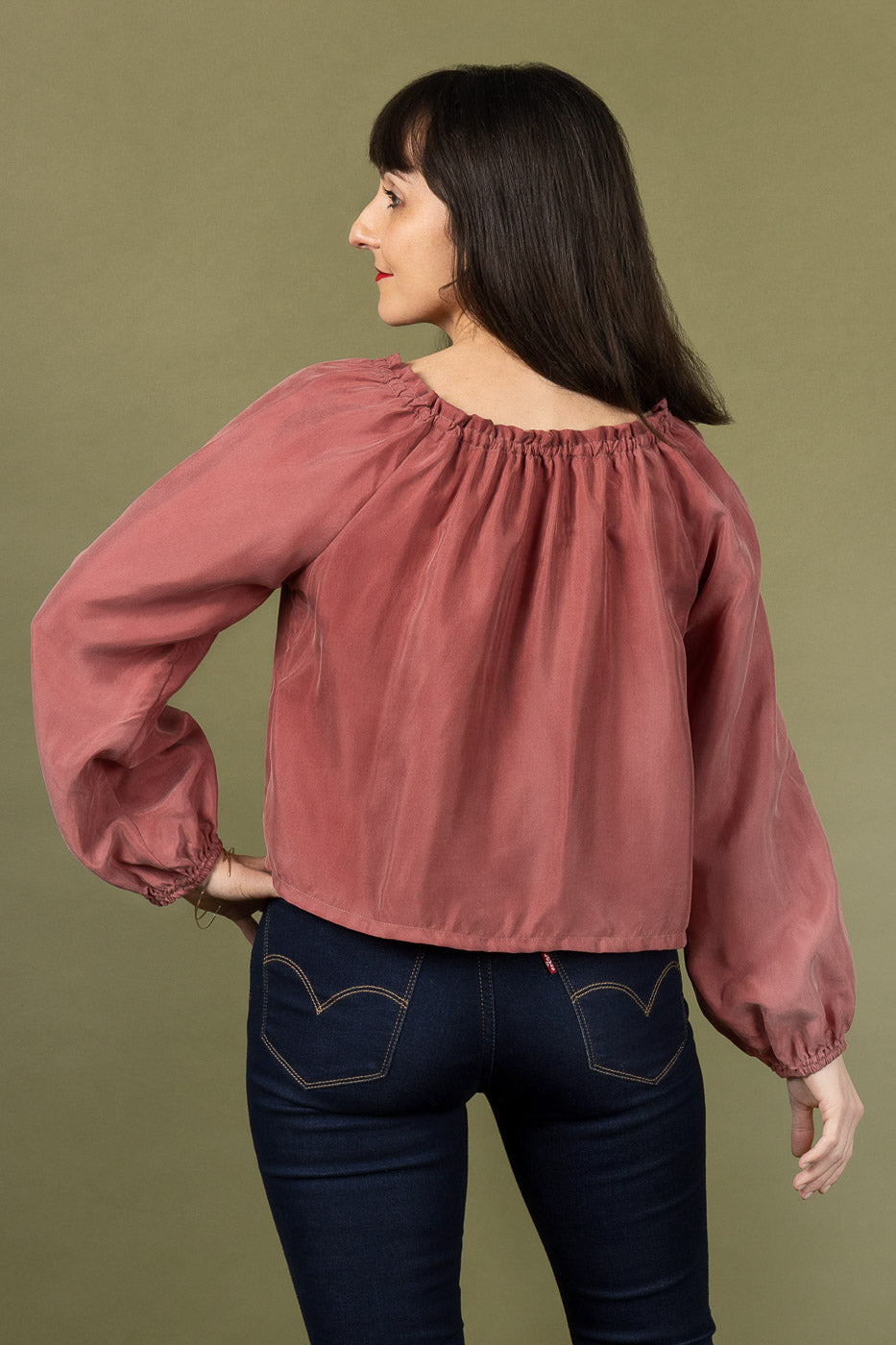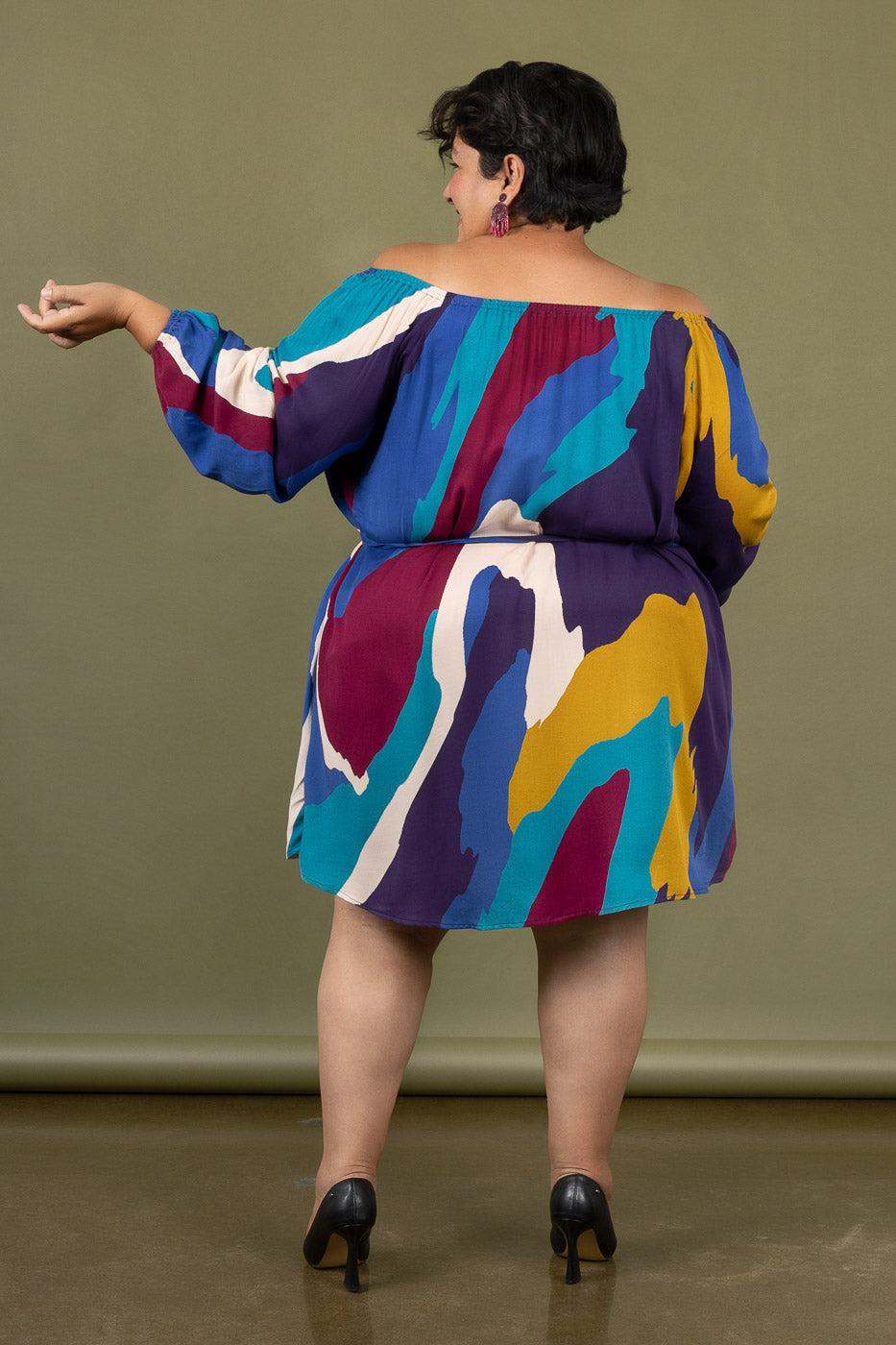 Frequently Asked Questions
What kind of patterns can I expect from Crew?
While you can expect the same quality and attention to detail typical of all Closet Core patterns, Crew patterns are accessible to a wider range of skill levels and are easier and faster to sew. 
In addition, each calendar year will center around a design theme or concept, with each Crew pattern helping to form a cohesive capsule wardrobe by year's end. The theme for 2023 is colour, with individual hues inspiring each pattern we create.
How does the Crew membership work each month?
If you are signed up for a monthly plan, your membership will renew each month on the day you originally signed up. If you signed up for our annual Unlimited plan, you can opt to renew your plan on the anniversary of your sign-up date.
As an active member, we will send you an email on the first of each month telling you about the new pattern available for download and the content for that month. You will have access to a curated collection of resources to help you construct your pattern and access to our private Crew community forum. Plus and Unlimited members have access to exclusive video content and a monthly live event, and Unlimited members have access to the complete back catalog of patterns.
Can I get a pattern from a previous month?
If you are currently on a monthly plan or are signing up for a monthly plan and would like a pattern that was released before you signed up, you must upgrade to an annual Unlimited membership. Unlimited members are able to download the complete back catalog of Crew patterns regardless of when they signed up.
Can I buy a pattern without signing up for a membership?
No, Crew patterns are available exclusively to Crew members. However, you are welcome to sign up for one month at a time - you can cancel your membership at any time.
How do I access my patterns?
To access your available patterns, please make sure you are logged into your account here. From there you will be provided with links to access the monthly theme page and the Crew pattern library. Here you will be able to see all patterns available with your membership. If a pattern is available to download, click the Download button to "add to cart" and complete the checkout process. The pattern is free with your membership so there is no cost to completing checkout. You can then download the pattern after checkout is complete, or through the link included in your order confirmation email. It will also be saved in your store account for future access.
What is included in a Crew pattern?
Each PDF Crew pattern includes: 
A digital instruction booklet in English that you can print on Letter (imperial) or A4 (metric) paper. Depending on the pattern, it may include hyperlinks to supplementary online content. You can print this or follow along on a phone or tablet to save paper.
Copy Shop File Directions: This file provides instructions to your copyshop about how to print our files, in addition to giving you permission to print for individual use.
PDF Pattern Printing Guide: This file provides detailed instructions on how to download, print, assemble and troubleshoot your PDF files.
Copyshop/AO pattern: This is the file you will email to your copyshop to print on a large-scale plotter printer using 36" × 48" (imperial) or A0 (metric) paper.
Letter/A4 pattern: Use this format to print on any home printer, whether you're using imperial Letter or metric A4 paper.
Projector File: Use this format together with a projector to project your pattern pieces onto the fabric for use as a cutting guide.
How do I print PDF patterns?
All digital downloads are accompanied by a "Guide to Printing PDF Pattern" ebook to help you print your pattern and troubleshoot issues. You can also read our PDF Pattern Printing Guide although it is not quite as comprehensive.
Do I have access to patterns after I cancel?
Yes, but you must download them first. Before canceling your membership, make sure to download all available patterns. Downloading them will save them to your Closet Core store account where you will have "forever" access to your files, regardless of your Crew membership status. If you cancel your membership before downloading patterns to your account, you will lose access to them. We cannot provide access to Crew patterns if you failed to download them while you were an active member.
As a best practice, we recommend you immediately download your pattern each month.
What is your refund or cancellation policy?
If you don't want to renew a subscription you can cancel it at anytime! To cancel or amend your subscription, simply visit your account page where you can make changes in your Membership Admin area.
Monthly subscriptions (Crew Essential + Plus) can be canceled at any time, and will not renew for the following month.
Annual subscriptions (Crew Unlimited) are good for the entire year, regardless if you choose to cancel before your year is up. If you cancel an annual subscription, your plan will not renew for the following calendar year - please note that it will not end your current subscription. We do not offer partial refunds if you choose to cancel your annual membership halfway through your term.
Refunds
Since all products and content with a Crew subscription are available immediately when you sign up, both monthly and annual plans are non-refundable since they are billed in advance. We do not offer partial or full refunds on monthly or annual Crew subscriptions.
No more products available for purchase