Here at Closet Core Patterns, we believe that sewing has the power to transform your life, not just your closet. We design elevated, perennial sewing patterns to help you create the clothes of your dreams, and hopefully provide a richer and more sustainable alternative to the fast fashion funnel. Through personal experience, we've learned that sewing is a secret gateway to self-love, self-care and self-confidence, and wherever you are in your sewing practice, we want to help enhance your skills so you feel empowered and inspired to design and sew a wardrobe that is uniquely and utterly you.
We do the hard work so you don't have to. Our dedicated design team of trained industry professionals is laser-focused on providing you with sewing patterns and resources you can trust; meticulously drafted in sizes 0-32, rigorously tested, and most importantly, fun and intuitive to use, whether you're a sewing expert or a total newbie.
Proudly based in Montreal, Quebec, we share a studio and warehouse with our sister brand, Core Fabrics. Our mission is to provide you with everything you need on your sewing journey, from sewing patterns to comprehensive online sewing courses, hard-to-source hardware and supplies, and beautiful, high-quality textiles that are kinder to the planet and people who produce them. Let's sew a better world, together.
Our Brands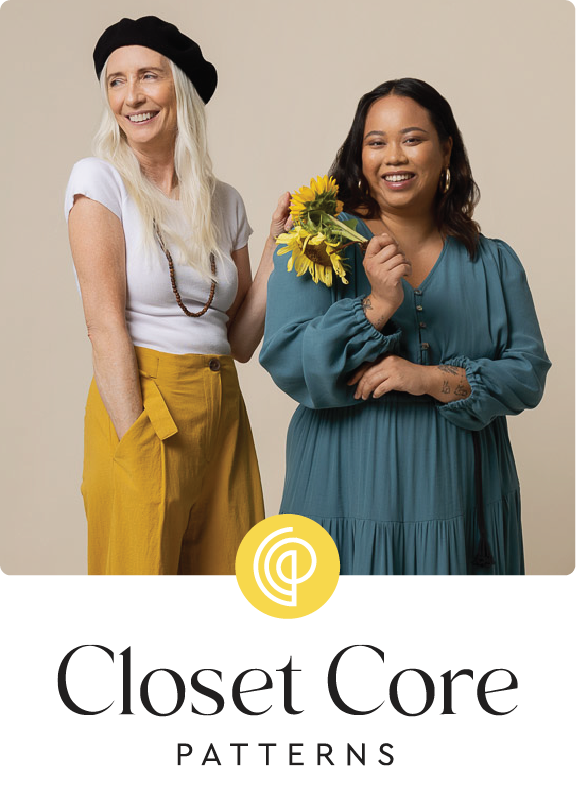 It all began with Closet Core Patterns... started in 2013 by our founder Heather Lou, CCP is the OG in our brand family. Closet Core is focused on developing beautiful, professional sewing patterns and skill-building sewing classes to help you create a unique and custom wardrobe while growing your sewing skills and confidence.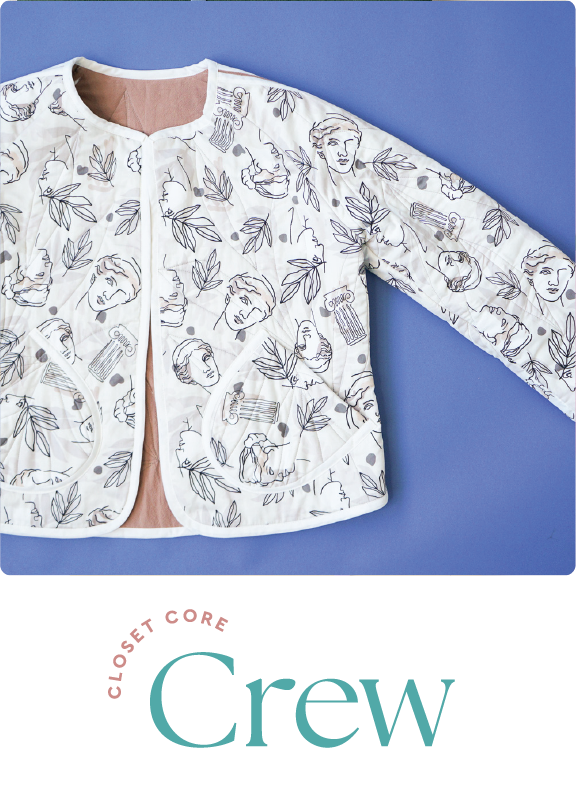 Closet Core Crew is our monthly pattern + sewing membership. Each month we send you appealing and inspiring patterns you will actually want to sew, a welcoming and nurturing community, and the resources and help you need to sew beautiful, well-fitting clothes that fill you with confidence and pride.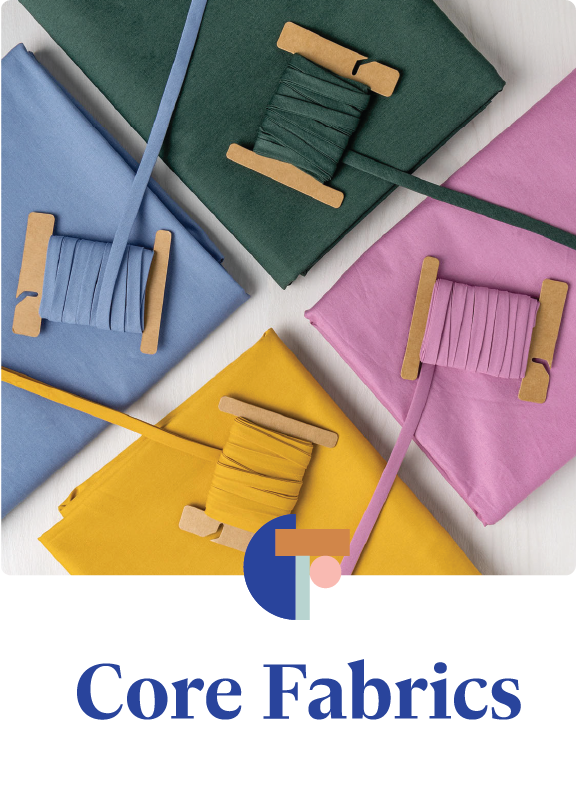 Core Fabrics is our sister brand fabric store, and was born from the desire to source and supply beautiful, high-quality textiles and supplies that are kinder to the planet and people who produce them. This means that you can feel good not only about your beautiful handmade wardrobe, but also the resources you used to create it.
Meet Our Founder
I started sewing because my life was a mess. I was in debt up to my eyeballs from shopping, I was bored and unfulfilled at work, and I was desperate for a creative outlet. I knew I had to make a change, so I created a challenge for myself: for one year, the only new things that would enter my closet would be things that I made with my own two hands. Little did I realize that cutting out a vintage pattern on my best friend's floor back in 2011 would totally change the trajectory of my life. Not only would that same friend go on to become my business partner (more on that in a minute), but I found that everything I was learning about sewing became deeper lessons about much bigger things. I learned to love my body when I wasn't trying to cram it into off-the-rack clothes that didn't fit. I realized how capable and skilled I was when I persevered and put my mind to something challenging. I discovered an enormous well of creativity and inspiration every time I needed it. I made incredible, lifelong friends who shared my love for this craft. And perhaps most importantly, I developed my ability to be resilient; with each minor sewing setback came the knowledge that I was only growing, as a person and a craftsperson, every time I sat down to sew.
I started Closet Core Patterns because I wanted to share the passion and knowledge that was slowly changing my life for the better. In 2013, I left my job as a commercial interior designer and started small with a few PDF patterns. Things grew quickly, and over the years we've released everything from t-shirts to blazers and jeans. We've grown from a one-woman show in my Montreal apartment to a thriving small team of people who are as ardent about sewing, creating, and learning as I am. Always at the core of everything we do is a dedication to the art of sewing, and a passion for finding ways to make this timeless craft relevant and exciting to all generations of sewists. Together we spend our days dreaming up beautiful new patterns, supportive online courses, and inspiring and helpful blog content to help you on your way. And that friend who let me use her floor as a giant cutting table? She's now my partner in Core Fabrics, a beautifully curated, sustainable fabric store committed to combining our love for sewing with our commitment to an environmentally responsible future.
Regardless of where you are on your own sewing journey, I am so happy you're here. I hope you too are making beautiful things, and learning something new about yourself every time you sit down to sew.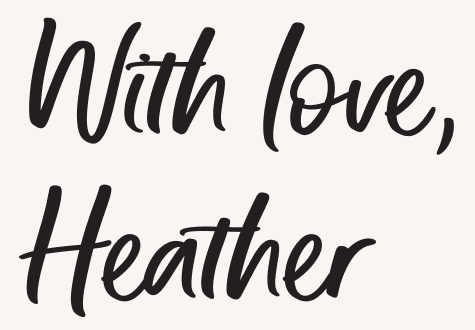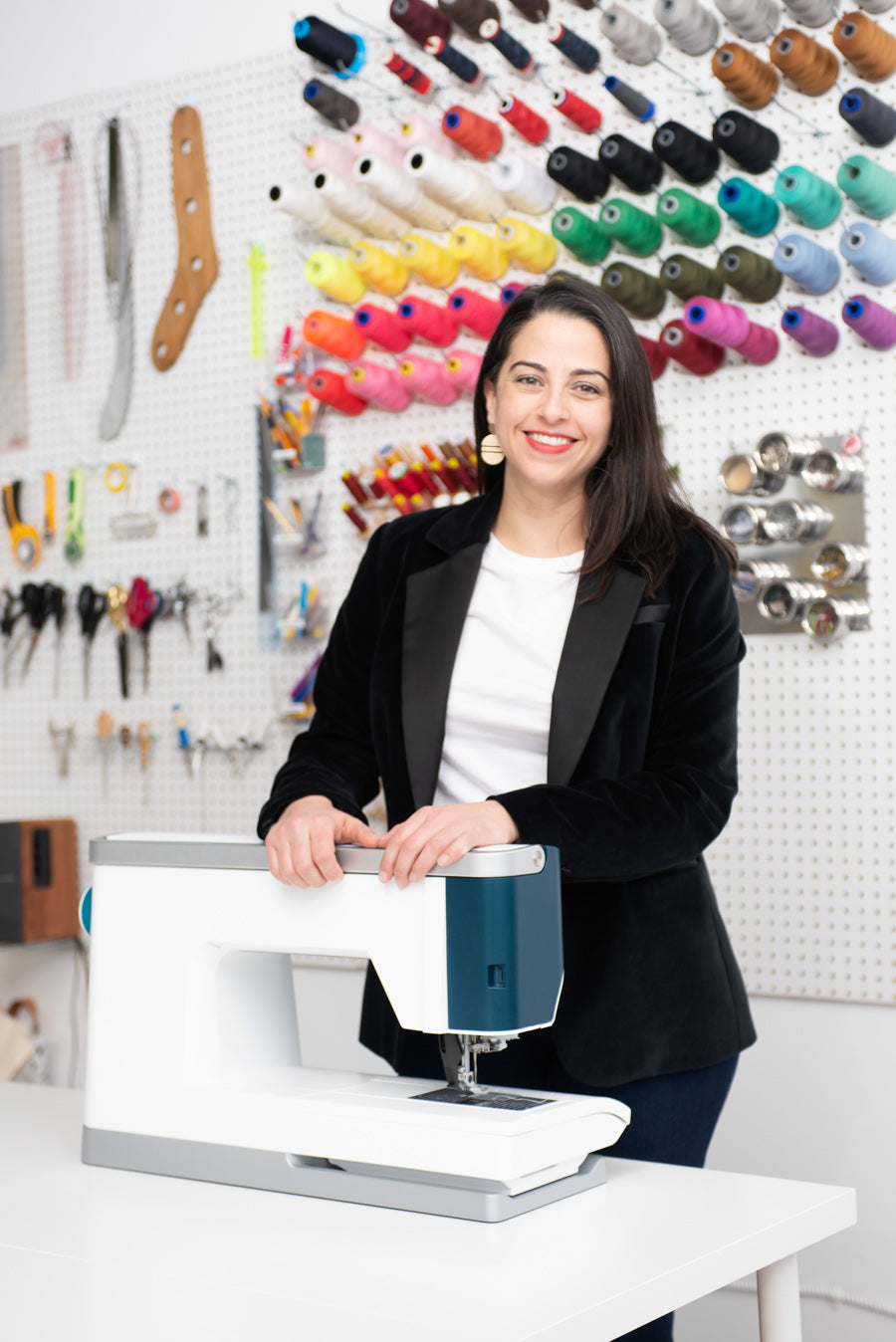 Our Team
Heather Lou
FOUNDER + CEO
Our founder is a maker/creator/designer at heart, who loves managing our growing team and dreaming up new projects and ideas to explore. When she's not sewing in her free time, she might be found building furniture in the garage, digging in her natural garden, cooking up a storm, or going for a long walk in the woods with Harry, her constant canine companion.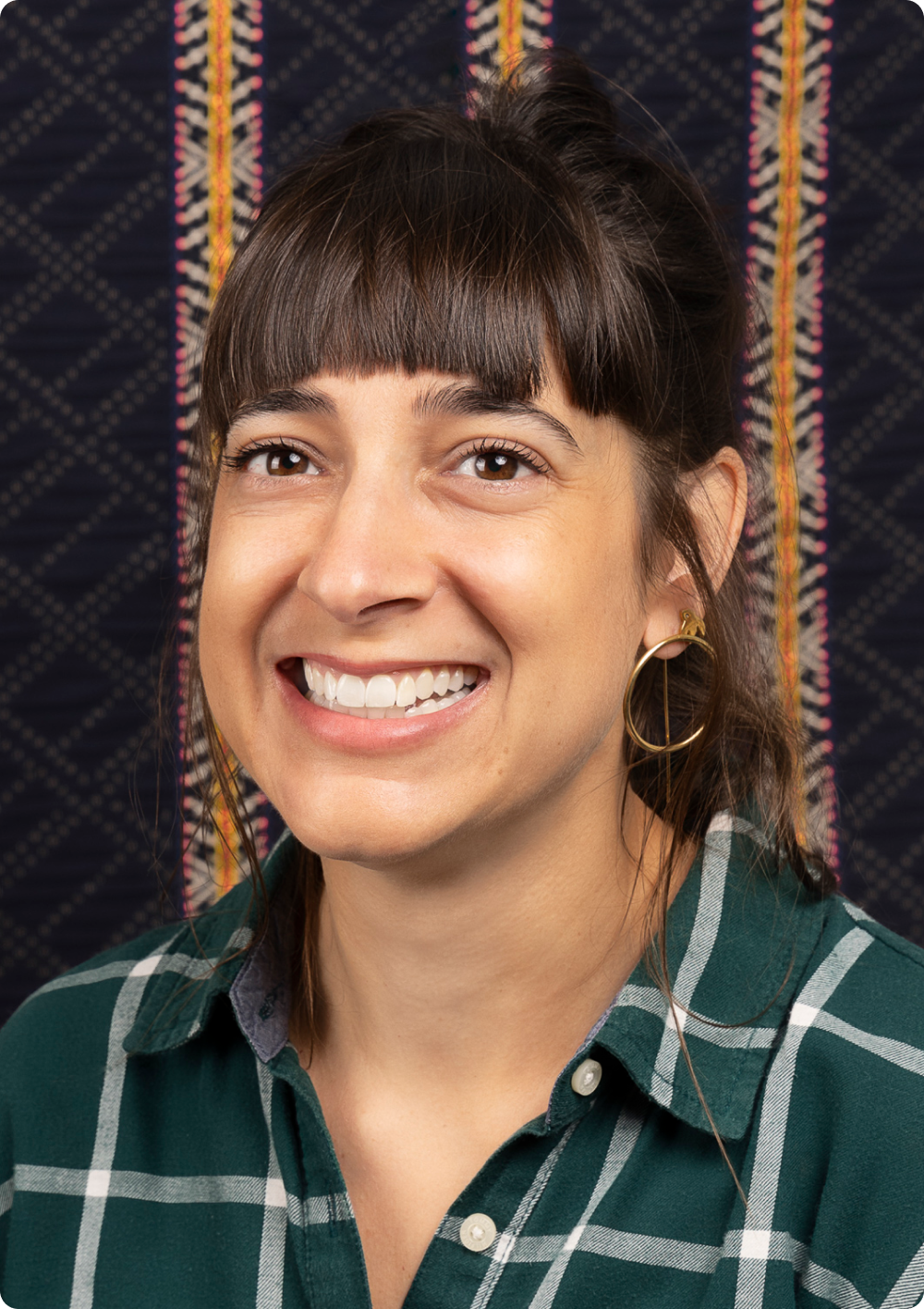 Celine
DESIGNER + PATTERNMAKER
Celine is our in-house patternmaker and designer. Originally from France with a degree in fashion design, Celine works closely with Heather to design, draft and develop our sewing patterns. Brimming with ideas and passionate about unique design details, she is responsible for helping create the "Closet Core" aesthetic. A free spirited traveller, she is no stranger to #vanlife, even with her daughter in tow!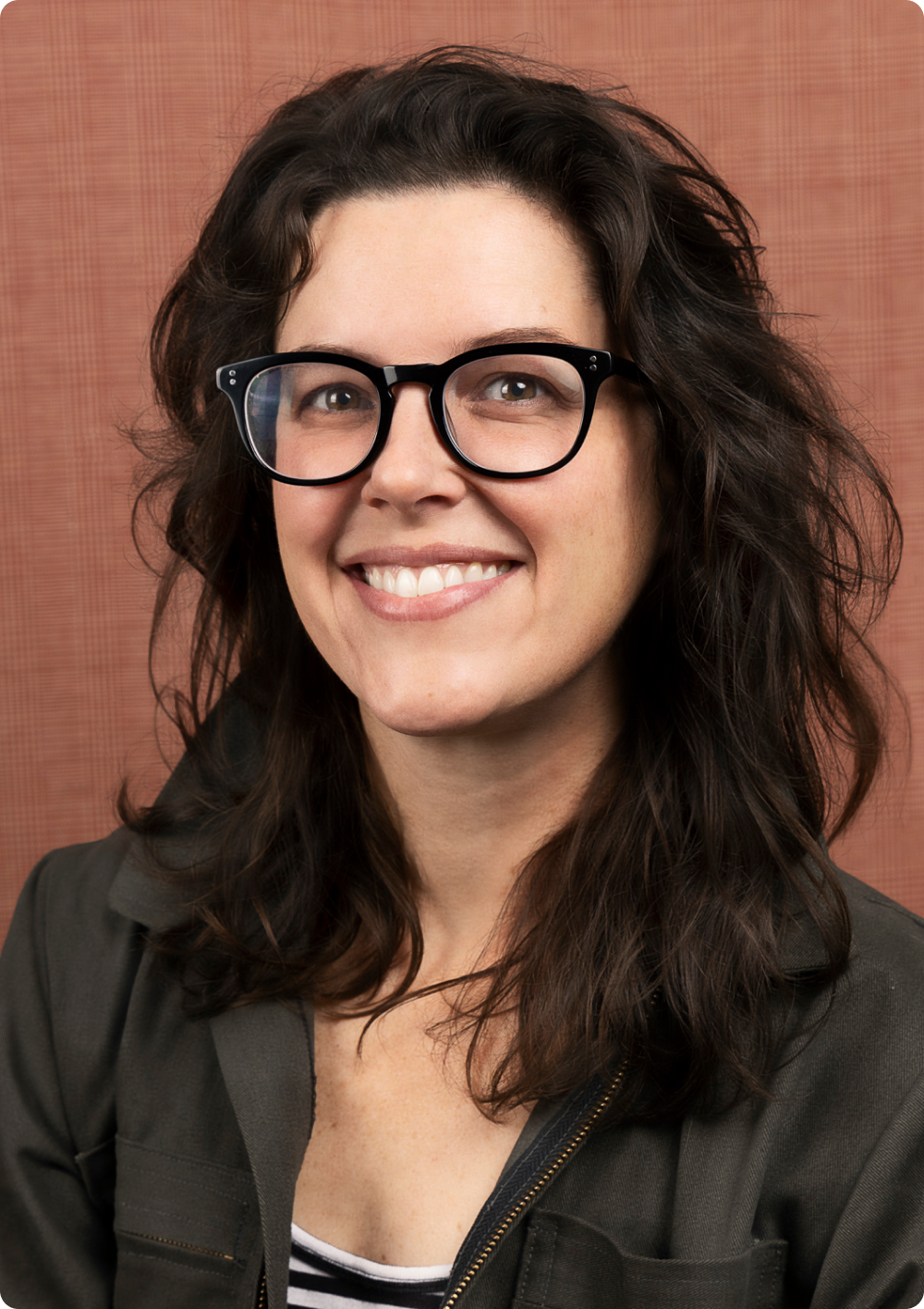 Amy
MARKETING MANAGER
Our resident idea factory, Amy oversees our marketing team. She dreams up photo shoots, plans our editorial calendars and writes the best (and funniest) blog posts. A former dancer, dedicated mom to two boys and the thriftiest maker alive, she can nearly always be found at home making magic out of cast-offs. She also never misses a Bachelor Monday night with Heather.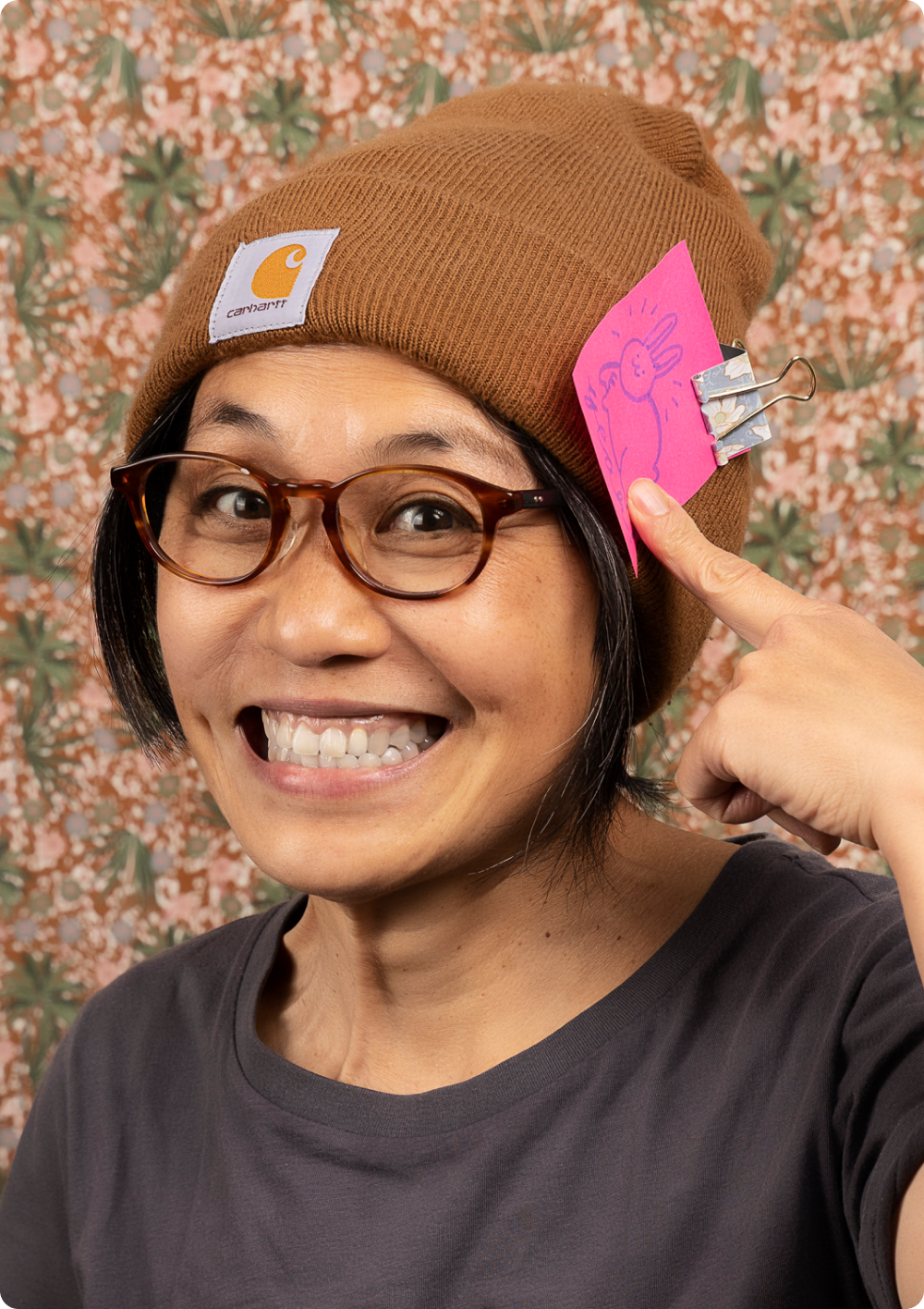 Rika
SHIPPING + STUDIO MANAGER
As our shipping coordinator and office manager, Rika ensures your packages arrive on time and in one piece, in addition to keeping our studio organized and running smoothly. Thoughtful and kind, she is also the team comedian, and can always make us laugh during team meetings.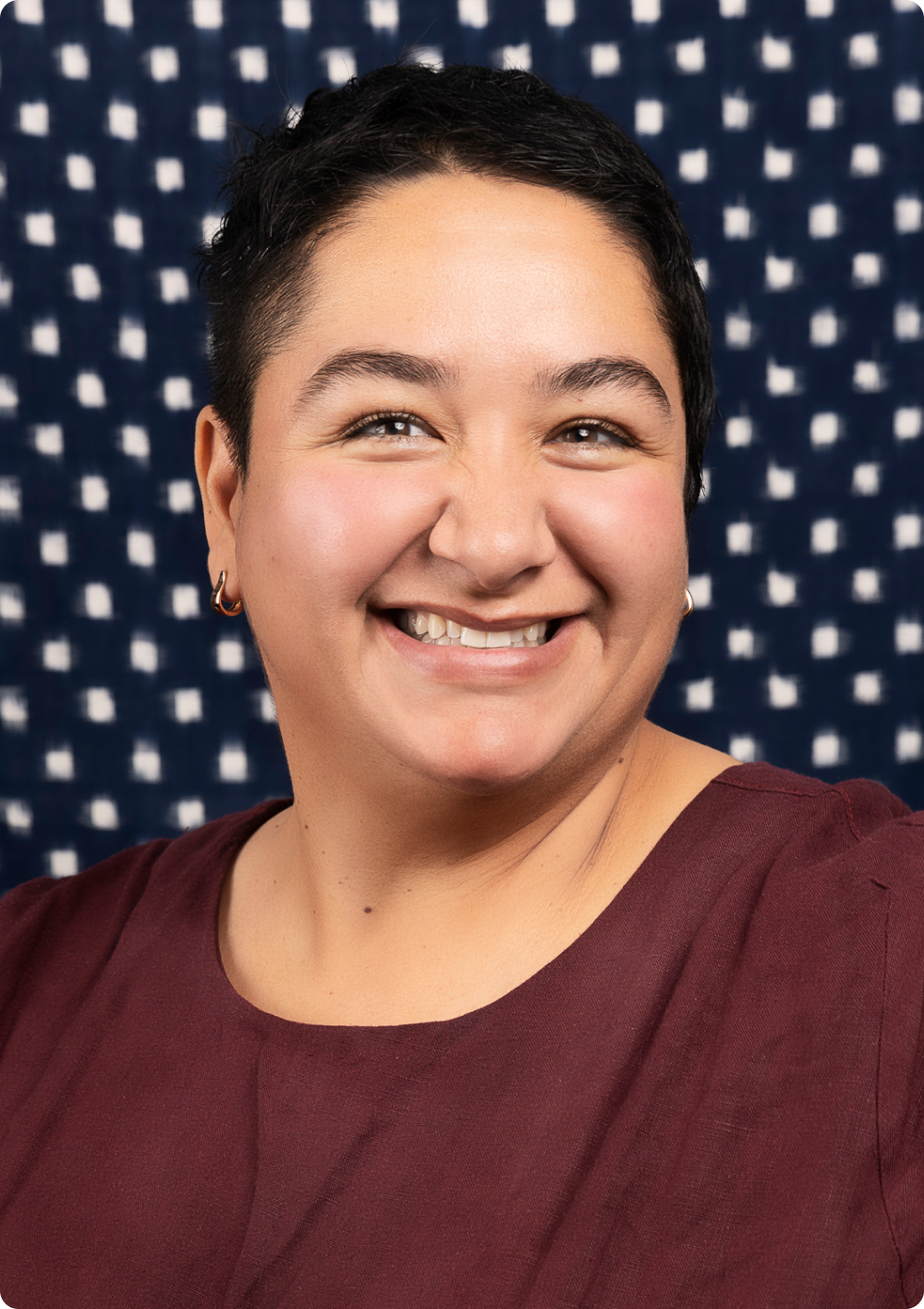 Monseratt
EDUCATION + WEBSITE COORDINATOR
A former scientist and passionate maker, Monse brings helps develop new content and courses to feed your creative minds. She also helps manage and maintain our website and deep content library when she's not planning staff birthdays as co-president of our party planning committee. Our resident bra-making expert, she is passionate about teaching, body positivity, and experimental science.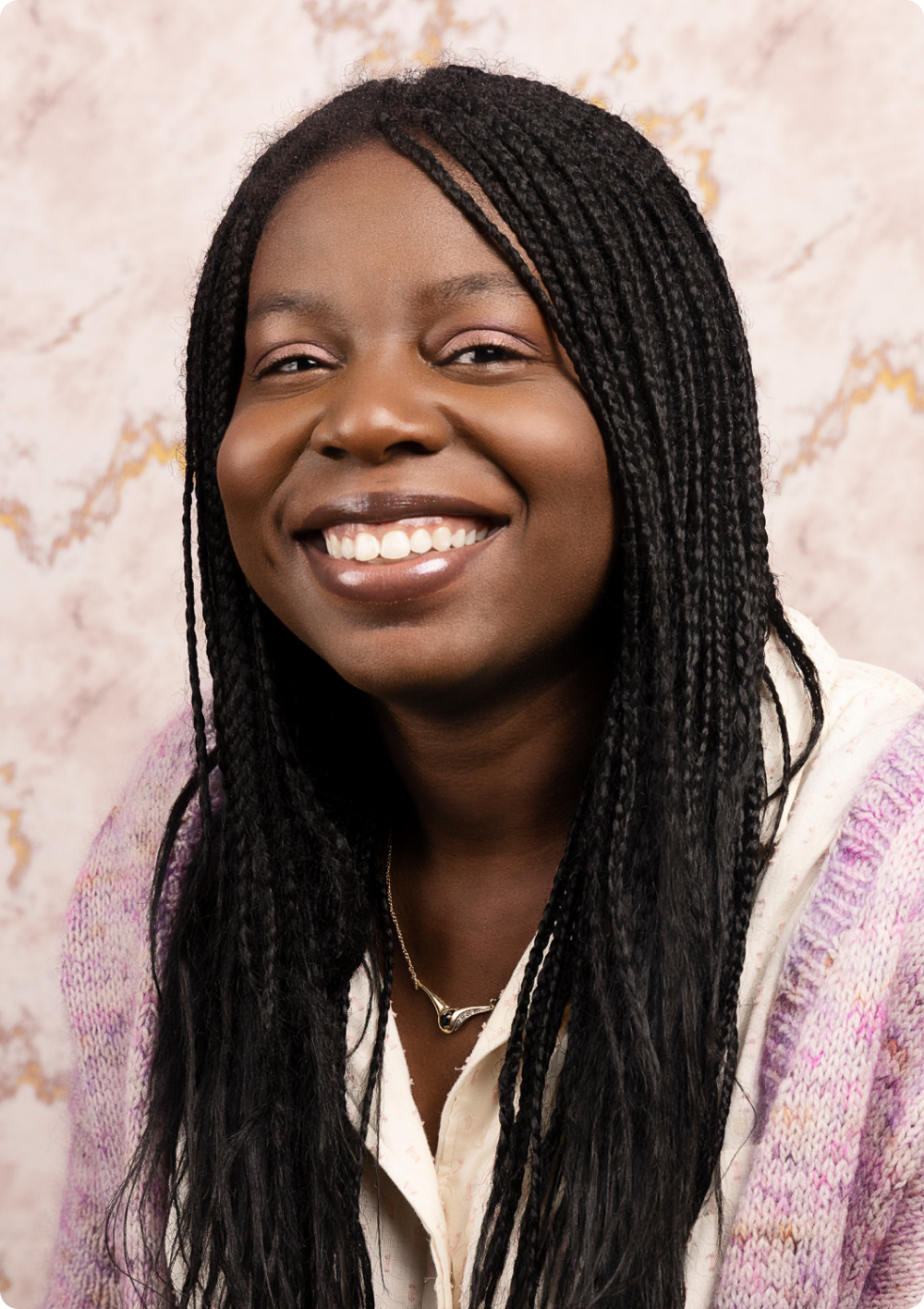 Ama
MARKETING ASSISTANT
As part of our marketing team, Ama wears many hats, from managing our social channels to helping translate our site and filming videos for Youtube and Instagram. A passionate crafter, quilter, and knitter, Ama was relatively new to sewing when she joined our team but always wows us with her on-trend sewing looks and deep knowledge of the sewing and craft community.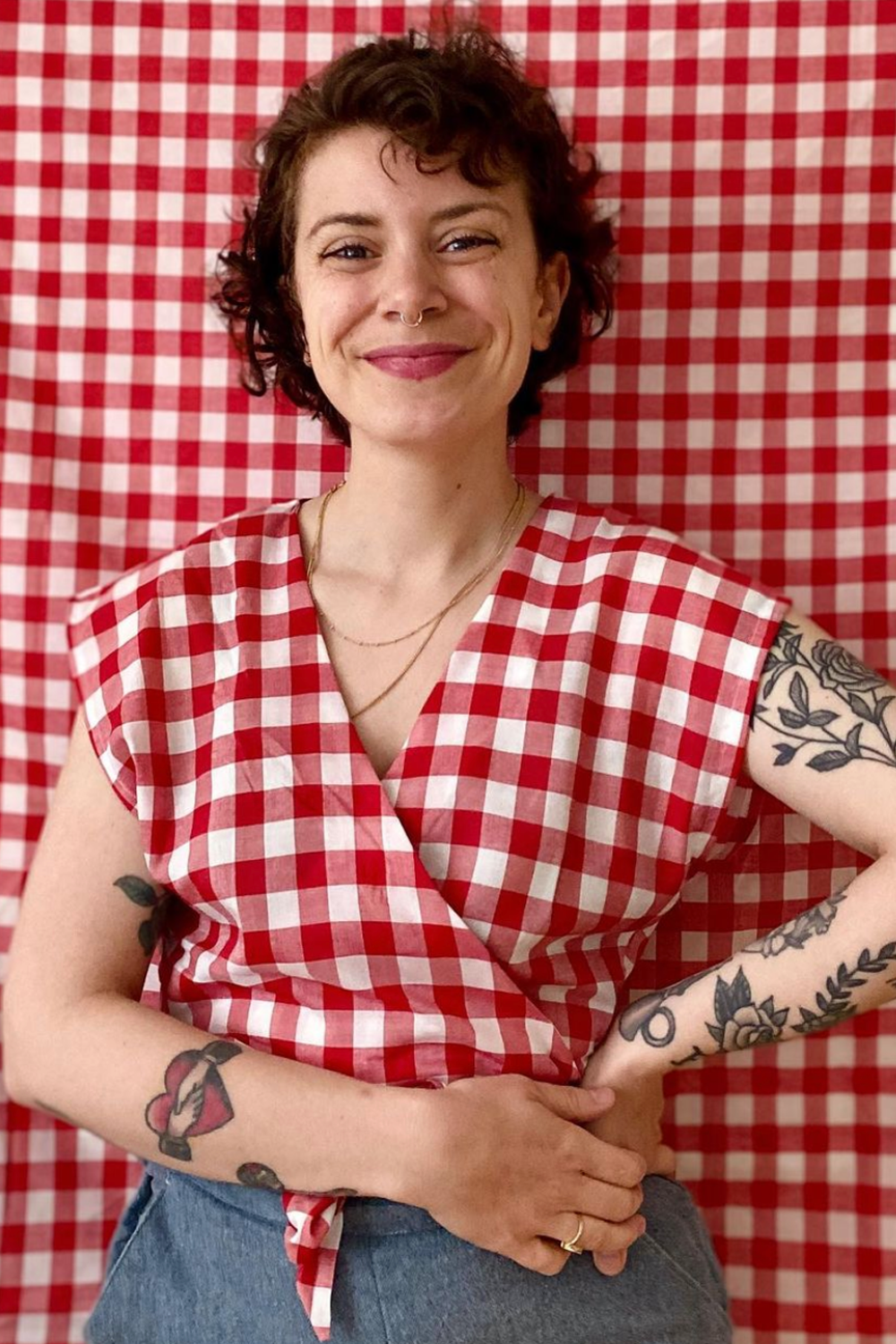 Cassie
CUSTOMER EXPERIENCE COORDINATOR
When Cassie learned to sew, it was love at first French Seam. She dove right into the maker community, thrilled to find creative and like-minded people online. She's now in her element liking and commenting on your Instagram posts, answering DMs, and offering email support. Outside of the office she's probably cycling around the city or curled up with a knitting project.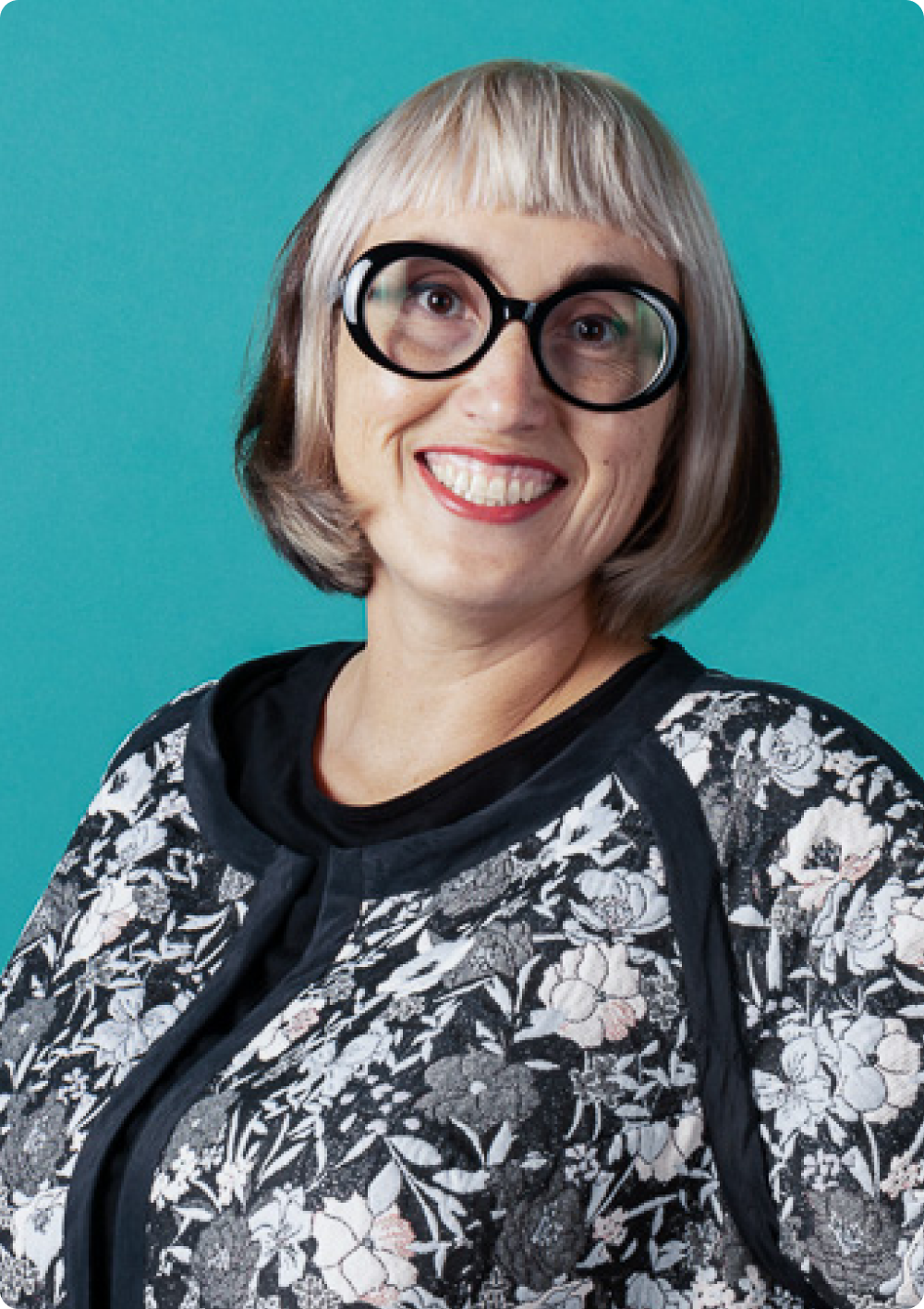 Judith
SAMPLE MAKER
With a visual arts and graphic design background, Judith is always on the hunt for a new project, from designing houses to renovating and building cabinetry and furniture. However, her passion from a young age has always been sewing and when she's not making samples for us you might find her making corsets, beading stage costumes and binge watching sewing Youtube. Though she has a fun, colourful personality, she only ever wears black ;)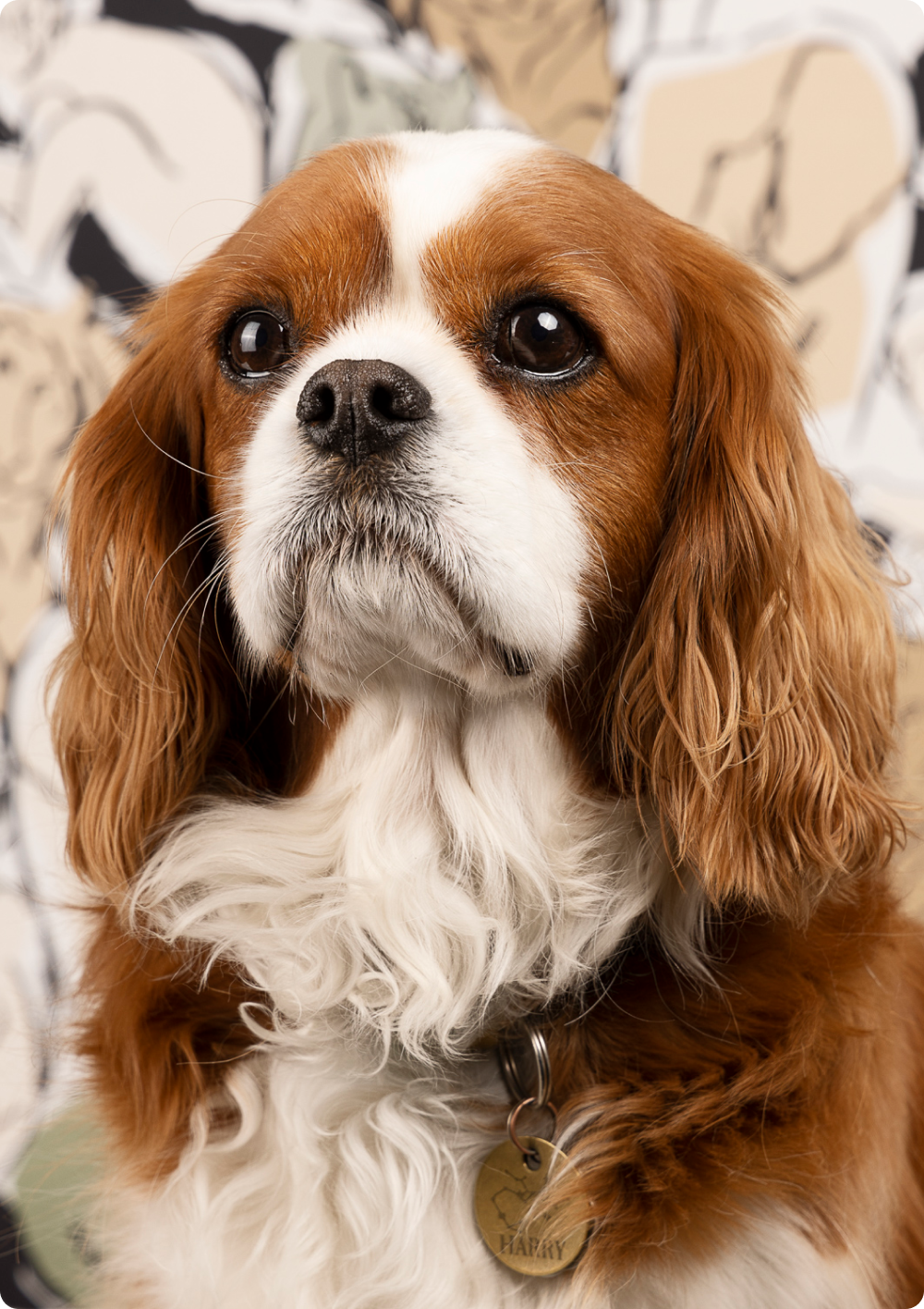 Harry
studio THERAPIST
A trained therapy dog (seriously!) Harry is our handsome, affectionate, and uber-soft studio companion. When he's not begging for food from our lunches, you can find him hunting for chicken bones on walks, gently snoring, barking at delivery people, or providing mid-day destress cuddles.
No more products available for purchase